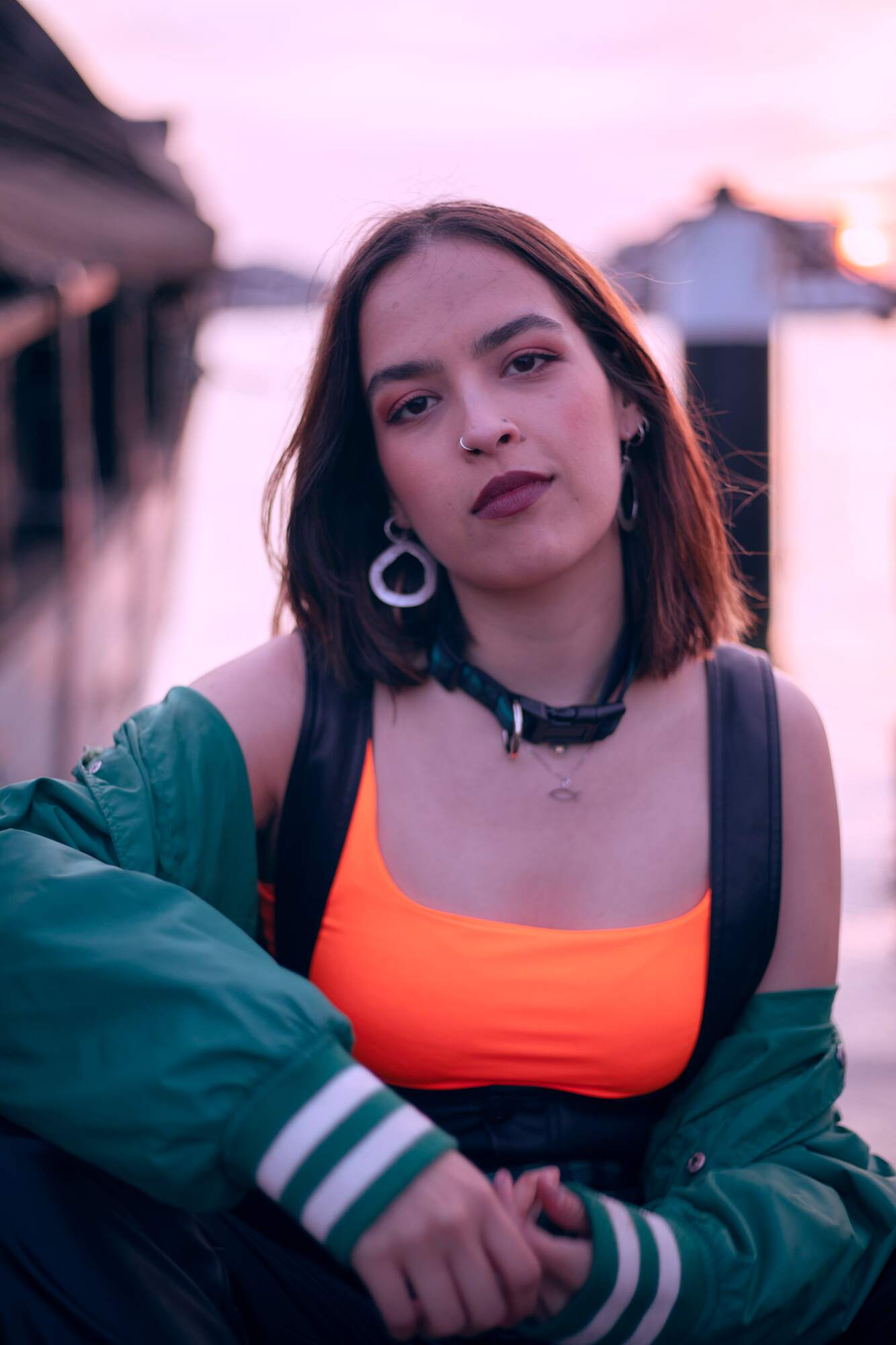 Amsterdam independent artist Macarena blends neo soul, chill R&B and alternative pop with a touch of latin and thoughtful lyrics.
Macarena's goal is to create a lyrical safe space for her listeners, writing music about self-doubt, jealousy and letting go - all tight in with her LGBTQ experiences.
Her new release, called 'Lágrimas', is out now! Scroll down to listen to the new track.
Macarena used the pandemic to reflect. She created Paradise, an alternative R&B track, that lays down how she'd been hiding who she was and is making active decisions to slowly show more of her to herself and the world around her. Throughout the track Macarena looks for her own paradise of self-acceptance and -confidence in a melancholic yet powerful way. With Erykah inspired harmonies and previous editorial placements in 'Are & Be Latin' Macarena now showcases her lyrical versatility in English.